Services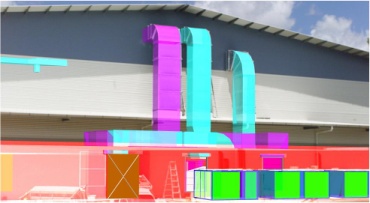 Planning & Project Controls – We can assist your organisation in the design and implementation of integrated project controls systems capable of supporting both large scale single project initiatives, as well as the combination of project and business as usual initiatives. We can also provide specialist project planning and project control resources experienced in operating such systems to supplement your existing project teams or to facilitate knowledge transfer.
Application Development & Integration - We have a long history of project management system integration and application development. Our principals have pioneered the integration of ERP, EPM, Asset Management and HRM systems to provide an auditable and integrated view of the status and supply and demand requirements across the organisational project portfolio. We have also been at the forefront of the application of 4D BIM to improve the project management and delivery of engineering projects.
Cost Management & Estimating - We can assist your organisation in the establishment and implementation of integrated estimating and cost management systems capable of supporting complex and large scale project initiatives.
Portfolio Project Management – We can help your organisation to establish and operate corporate program management office. The services we offer range from the development of portfolio management framework through the establishment of program governance structures and supporting processes and procedures to the provision of supplementary key resources skills required in the day to day operations of program management office.
Project Management – We can assist your organisation in the delivery of key project initiatives, either by taking on direct responsibility for the delivery of the project or by the providing of project specific supplementary project management resources.
Project Management Application Training – We can deliver training for popular project management applications such as Primavera, MS Project and Hard Dollar. The courses are offered as standard modules or customised business process based training course developed specifically for each client.